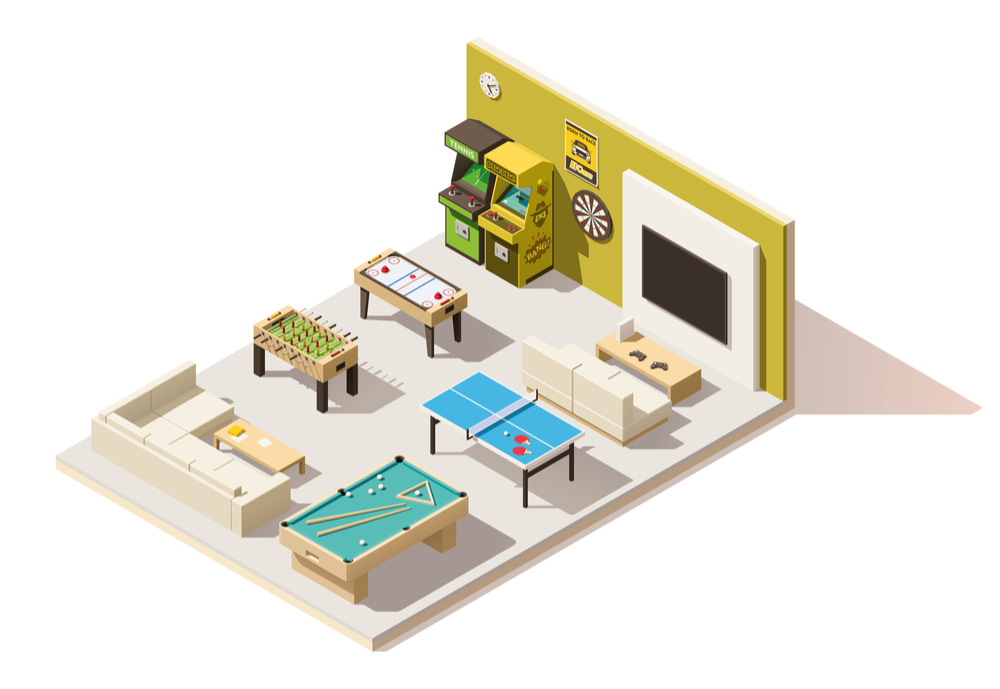 There's something satisfying about retiring to the game room to relax with your guests after a hard day at work. Your home is your castle, and with some creativity and planning you can build the perfect room for entertaining and playing games, and bring the casino experience into your house.The online vs real world debate is one that has been raging for a long time, but it should be clear to most that there is no competition. They are simply different. Real world casinos are noisy and busy, but that's part of the fun. Online casinos have more games to choose from and you can play at your convenience. Real world casinos offer a more tactile pleasure, and a social element too.
Your Space, Your Way
If you have a spare room in your house, then why not make it into a space that the adults can go to game in peace? Depending on the size of the room and the budget, you could do anything from setting up a pool table, fitting an arcade machine (you can build one from scratch with an arcade cabinet, a computer screen and a simple Raspberry Pi computer unit), or installing some gaming surfaces, or you could keep it simple and opt for a more versatile gaming room layout.
Flexible Fun
The biggest challenge for most 'mature' games is space. If you have a room with good lighting, plenty of seating, and a large table then that will allow you to enjoy most games. A large, flat table surface will facilitate the playing of most card games and tabletop RPGs. If you have a felt cover for the table then that opens up options for dice games too.For a little extra luxury, provide storage, and keep pens, paper, chips and dice on hand. Add a mini fridge and you have everything you need for a fun adult night in.